Nadie Me Ayuda En Esta Casa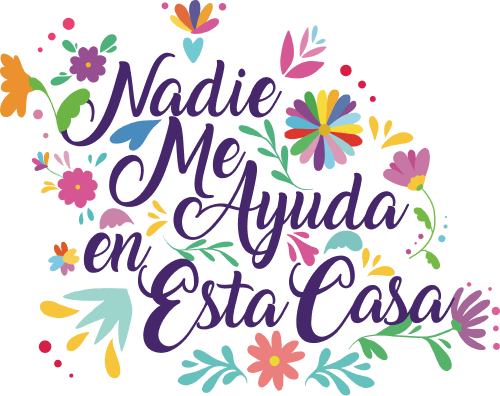 ---
---
Celebrating Día de las Madres: Serenading Mom and Treating Her Right
In Mexico, Día de las Madres (Mother's Day), became widely-celebrated on May 10, 1922. Some people had already begun to follow the American tradition, but thanks to a newspaper editor and the catholic church, its popularity grew.
Rafael Alducin, the editor of "El Excelsior" a Mexico City newspaper, wrote a piece encouraging people throughout Mexico to celebrate mom officially. Now, every year on May 10, they do. While we should always thank our moms, celebrating her deserves its own special day. So, while it's not an official holiday, it's widely accepted and observed.
---
Payday Paves the Way
Why choose May 10? Payday, of course! In the early years, May 10 was the nation's official payday. Most people could get a little something special for mom or take her out for a nice lunch or dinner.
Do you need another reason? Well, May celebrates a well-known and highly-revered mother: the Virgin Mary. With much of Mexican culture rooted in Catholicism, May just makes sense.
---
Serenading Mom
While there are some similarities between the American holiday and the Mexican holiday, such as sending cards and flowers and keeping restaurants busy, some aspects of the celebration are unique to Mexico. What Mom doesn't want to be woken up with a rousing serenade on Mother's Day?
One Mexican custom is for children to arrive at their mothers' homes the day before, then wake her up with a rousing serenade with a traditional celebration song, "Las Mañanitas." Some families sing a capella while others hire a mariachi band, well in advance, for even more enthusiasm. Some of the song's lyrics translate to "Because today is your day, we've come to sing for you." You might have heard it on someone's birthday or another festive occasion, too. Bringing it into schools during weekdays is an extra special opportunity to thank mom. Schoolchildren often sing "Las Mañanitas" and other songs.
---
Turn the Tables and Feed Mom on Mother's Day
A holiday needs music, but what about the food? Who's hungry? The Mother's Day feast has traditional meals, which may vary by region. One traditional meal is meat cooked in mole, which comes in a wide variety. One rendition of Mole, infused with chocolate, often blends spicy and sweet, like so many of our moms.
Pozole, a traditional stew or soup with a rich broth made with hominy, meat, and red chiles, is another favorite Mother's Day meal. Other common choices are sopes, quesadillas, beef barbacoa and more. The Yucatán Peninsula celebrations feature a special dish called cochinita pibil, traditional slow-roasted pork. Of course, many families want to make sure Mom has the day off. So, turn the tables and cook for her or take her out to a restaurant to enjoy these meals.
If you plan to visit Mexico in May, especially on May 10, make sure you make your reservations well ahead of time so you can treat mom!
---